A platform developed specifically to help support the courier program.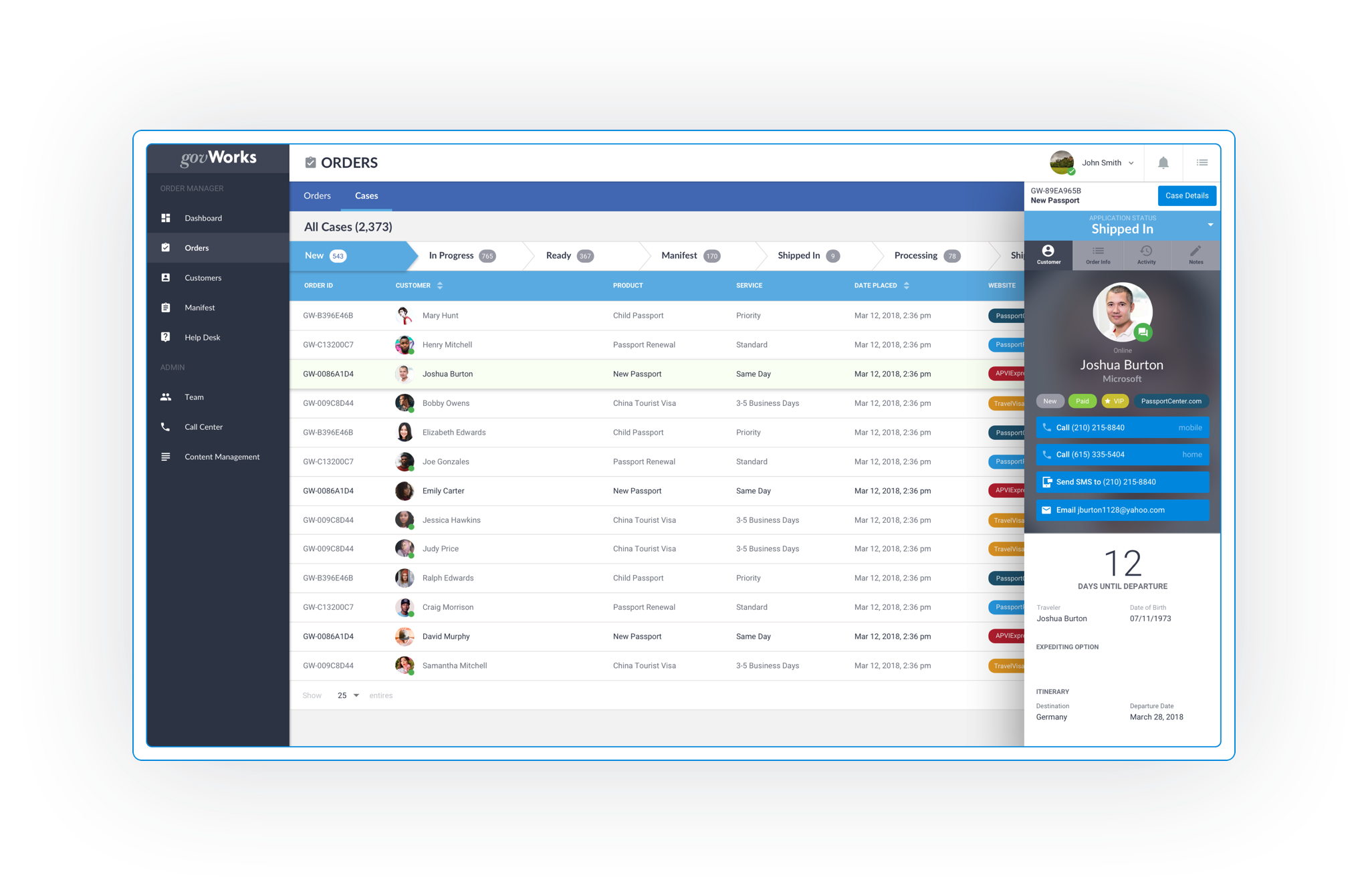 Courier Dashboard
Our dashboard is a fully featured order management system that gives you complete control over your orders and applications.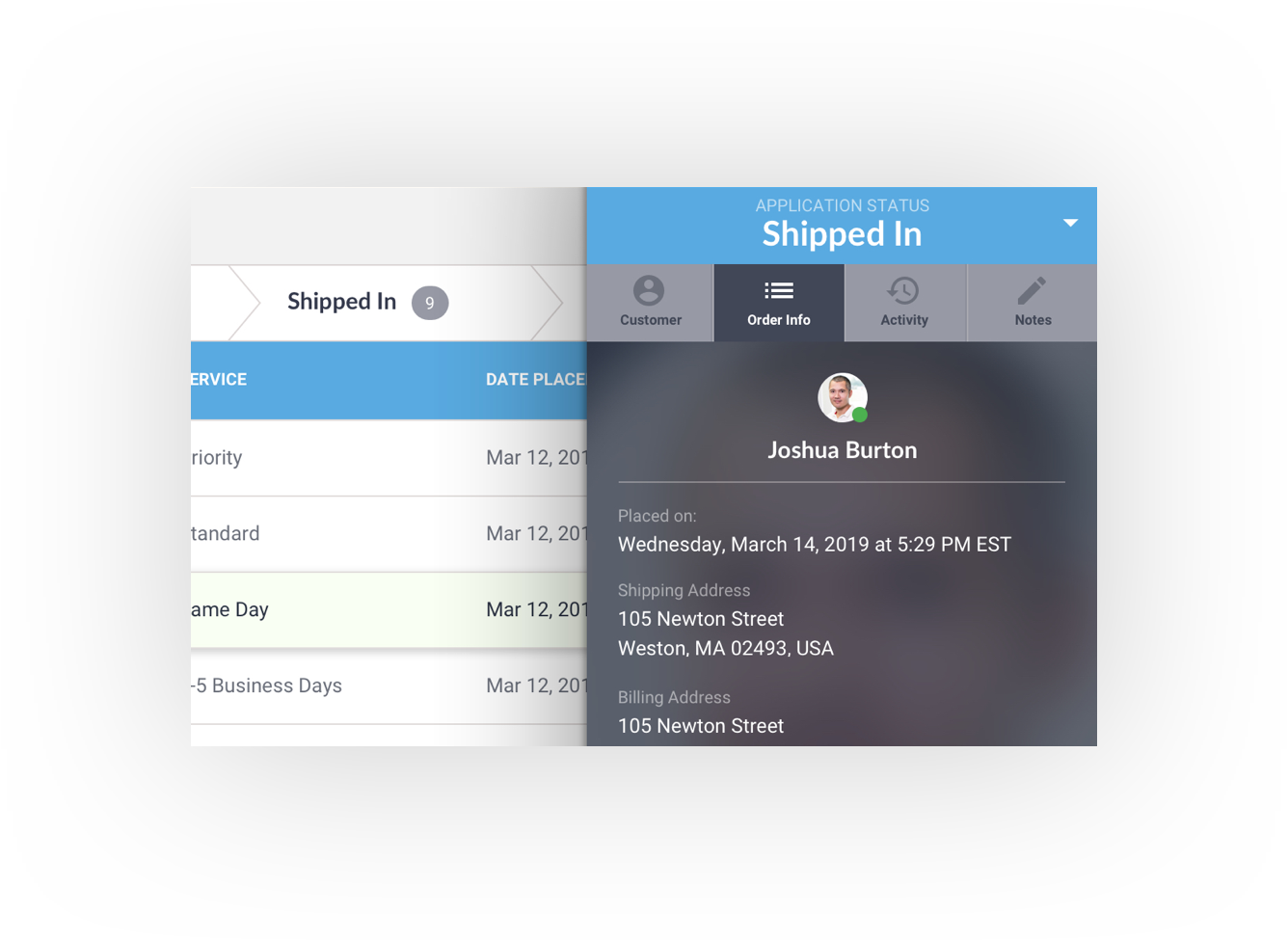 Order Management
Intuitively fulfill your customers' orders with easy access to their contact information, live status of their applications, internal notes, and order details.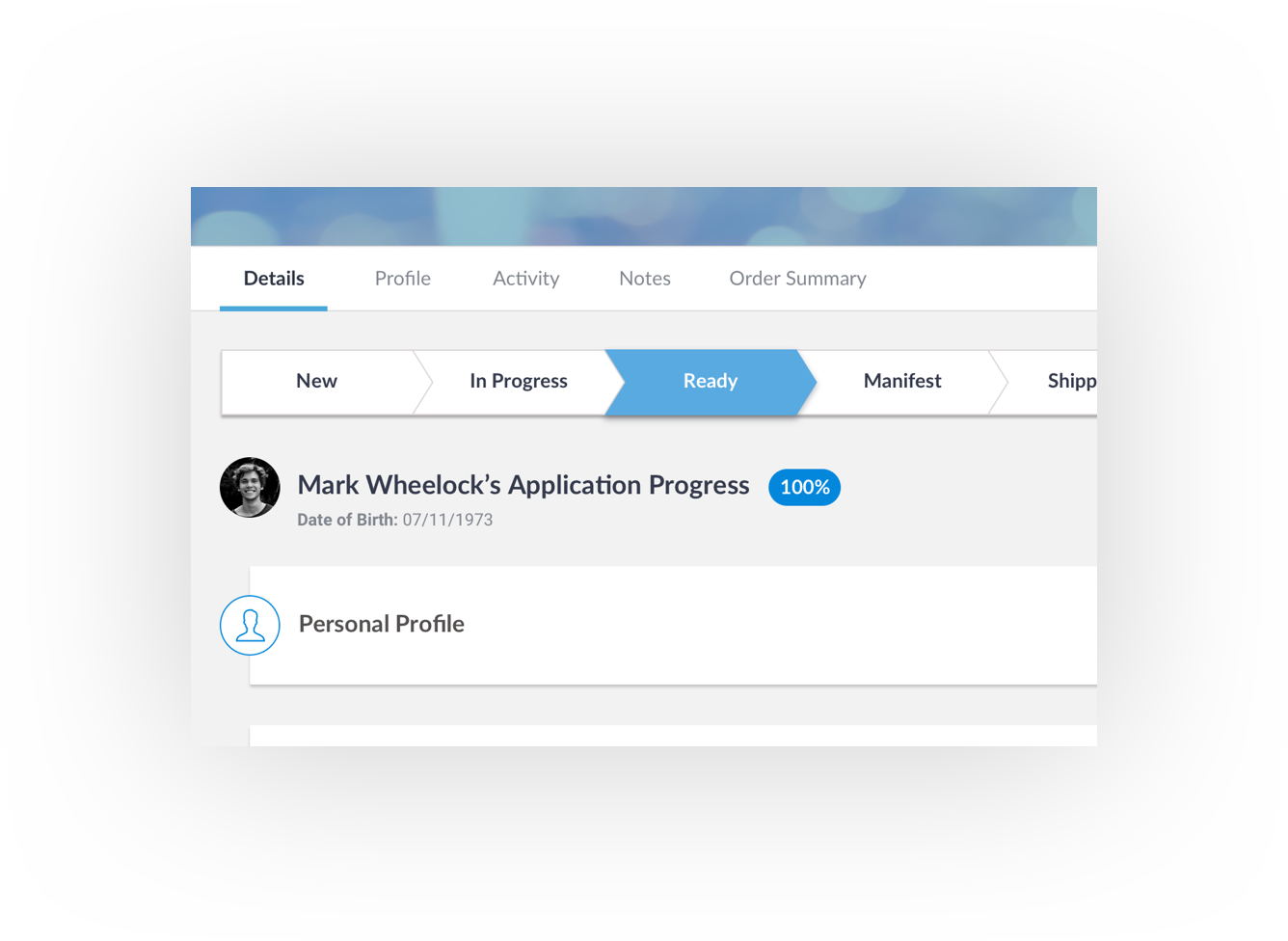 Document Workflow Visibility
Every traveler application has a case view that shows the current status of where the customer is within the process. Giving you the ability to effectively service orders.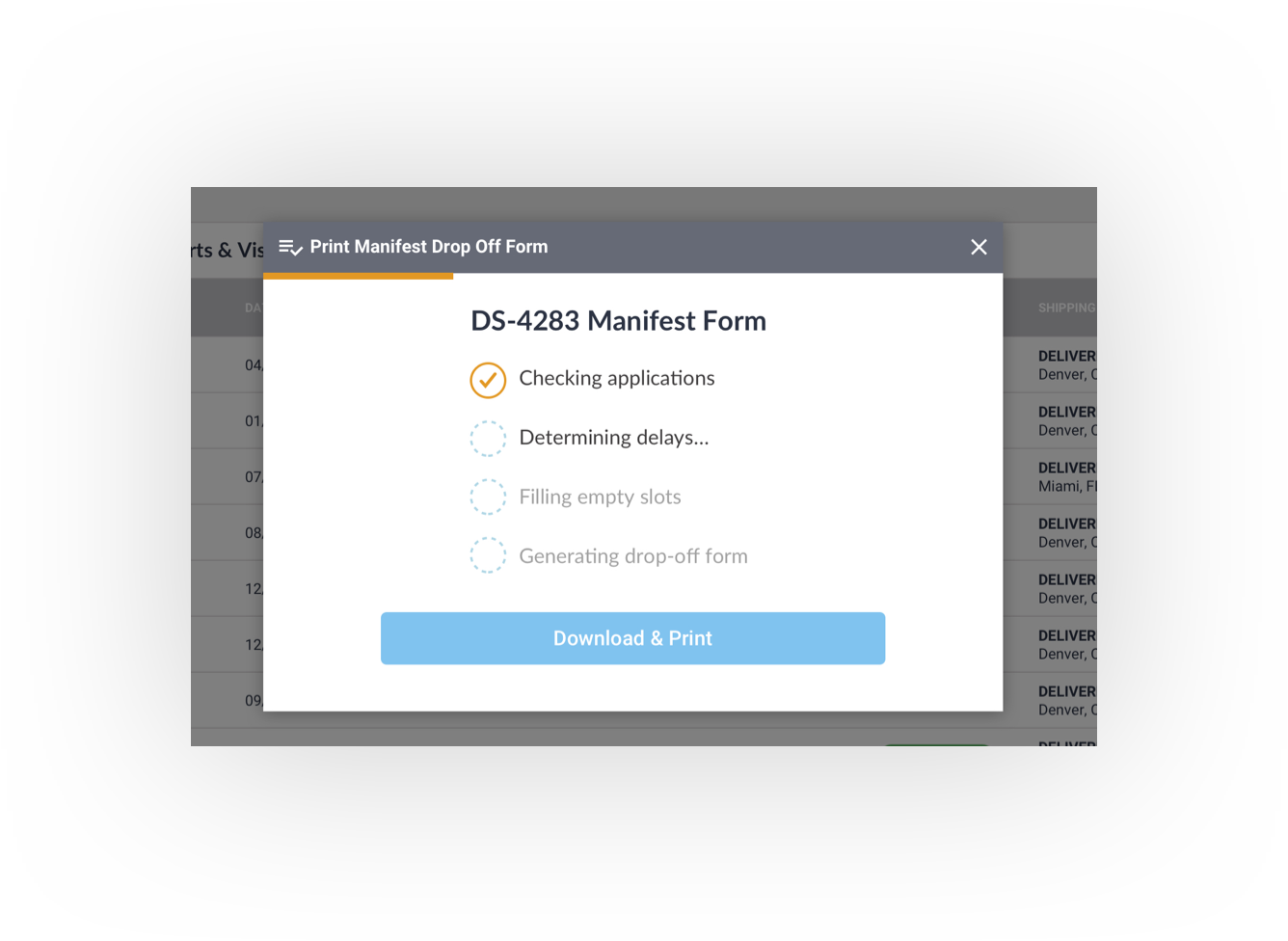 DS 4283 Courier Drop-Off List Generation
A daily drop-off form can be auto-generated with the click of a button with a custom QR code that integrates with our Courier Direct Mobile App.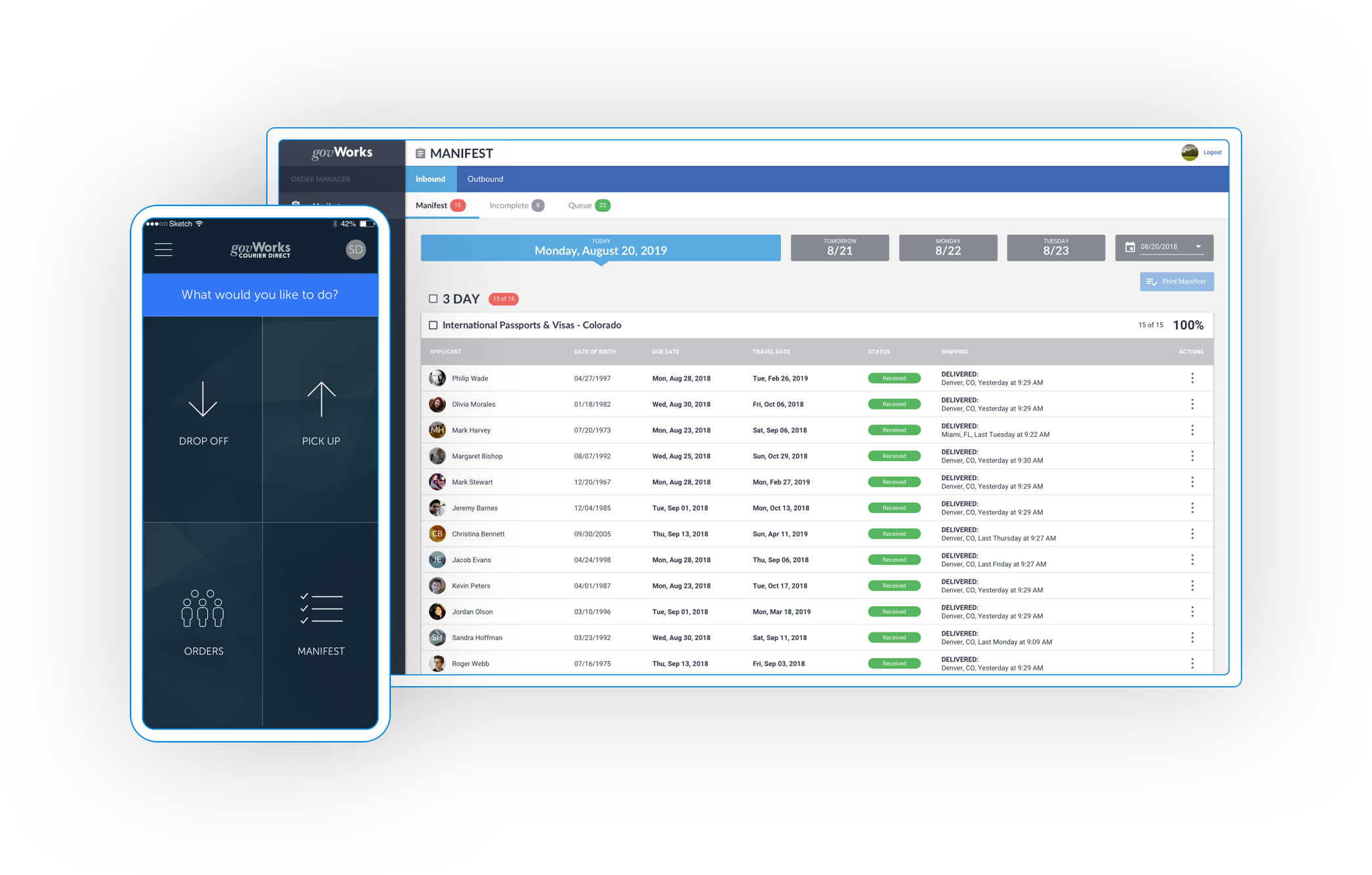 Courier License Management
There's nothing more important that being able to see that your license is fully being utilized on a daily basis. Our Manifest section gives you full control over the flow of your cases being submitted to the U.S. Department of State.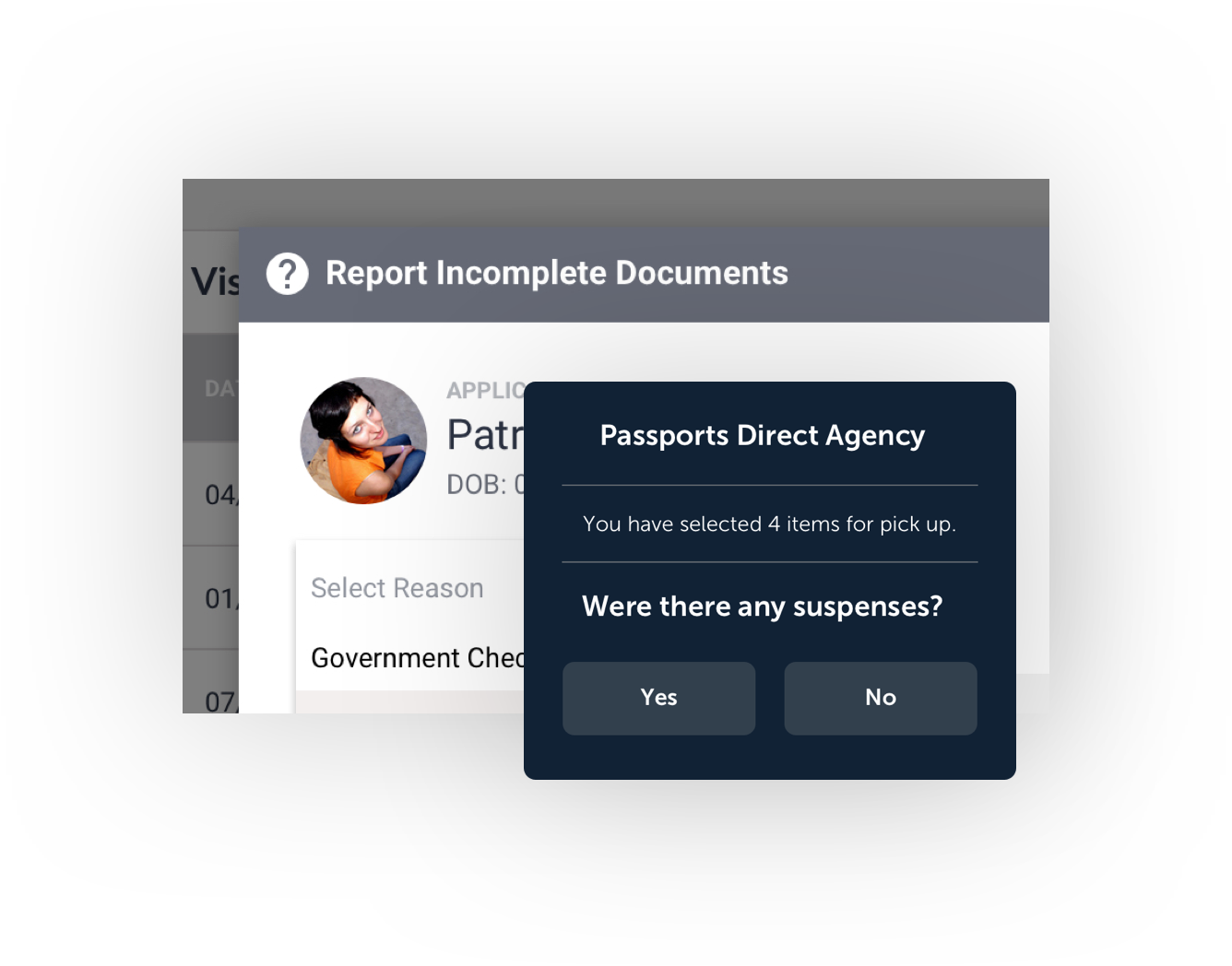 Suspension and Error Notifications
Whether you have errors from your customers documents being submitted, or presented with application suspensions upon pick up, our system makes it easy to log these issues and automatically notify the customer immediately.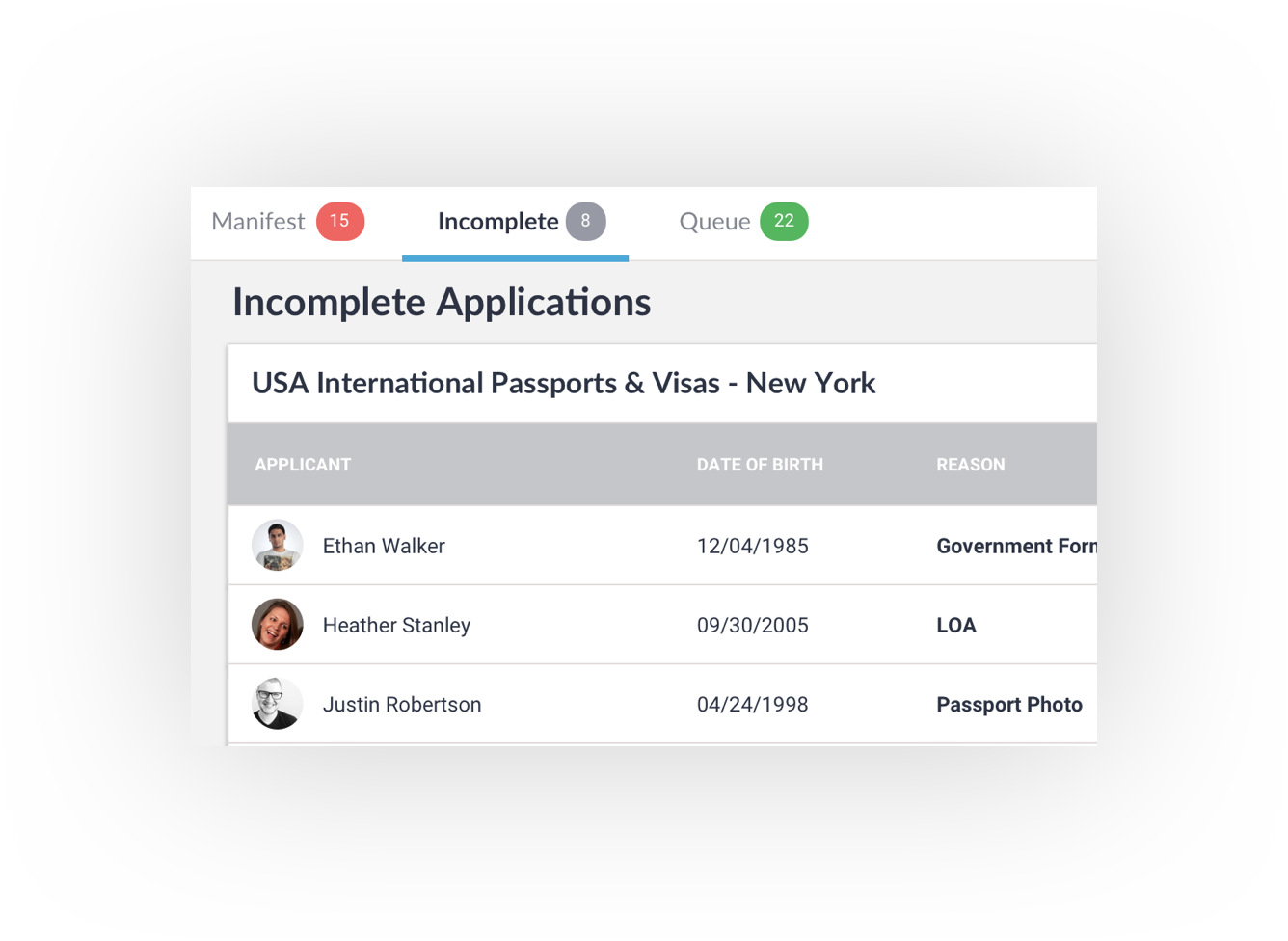 Track Customer Applications
Have visibility on status of all of the applications you have in your possession or currently submitted to the government. Especially useful for monitoring applications that you're waiting on for the customer to provide additional requirements.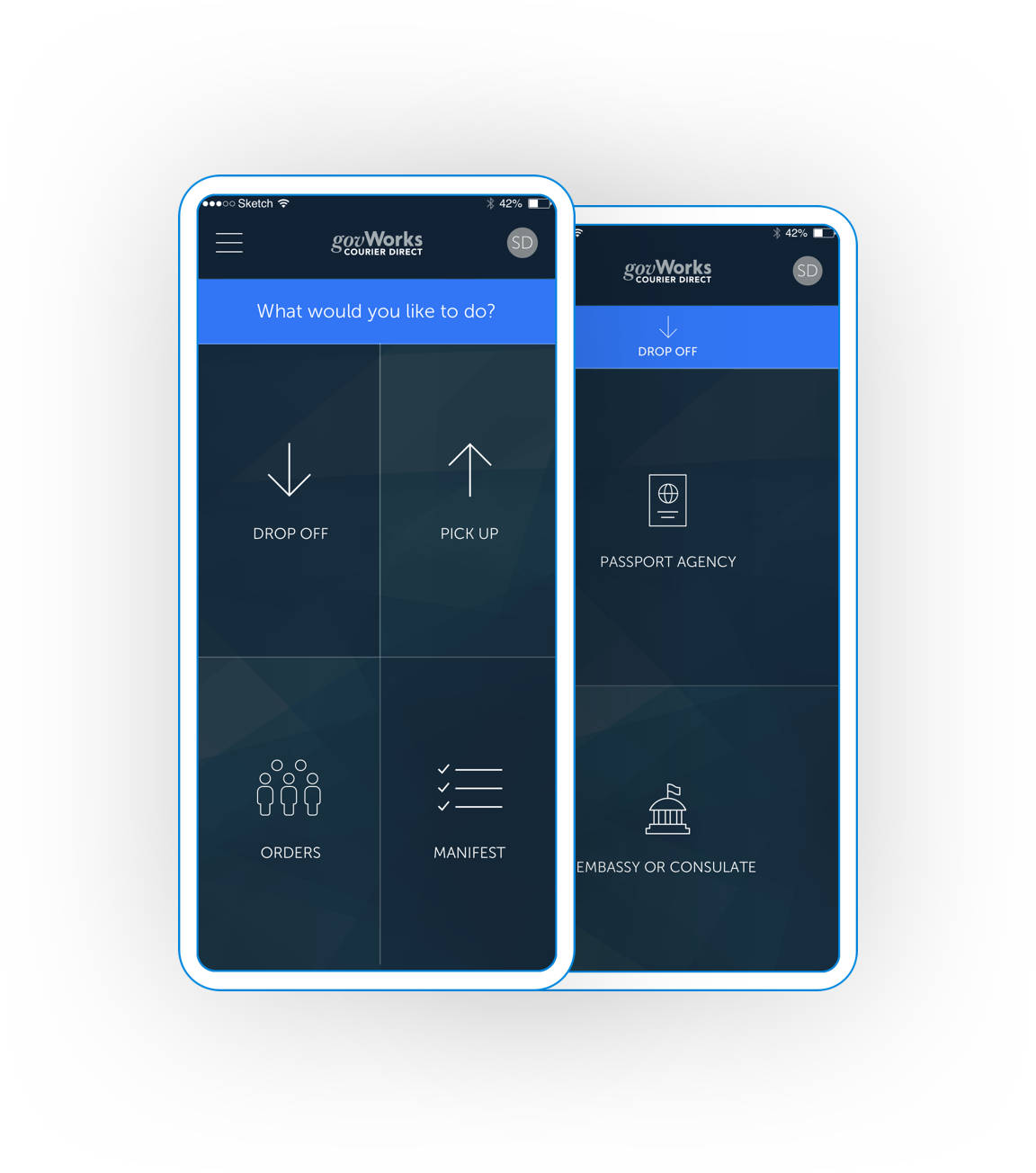 Courier Direct App
With a simple QR code scan from our app, your couriers will be able to identify which applications are being dropped off and which are being picked up. This gives your entire organization great visibility in real-time on application statuses.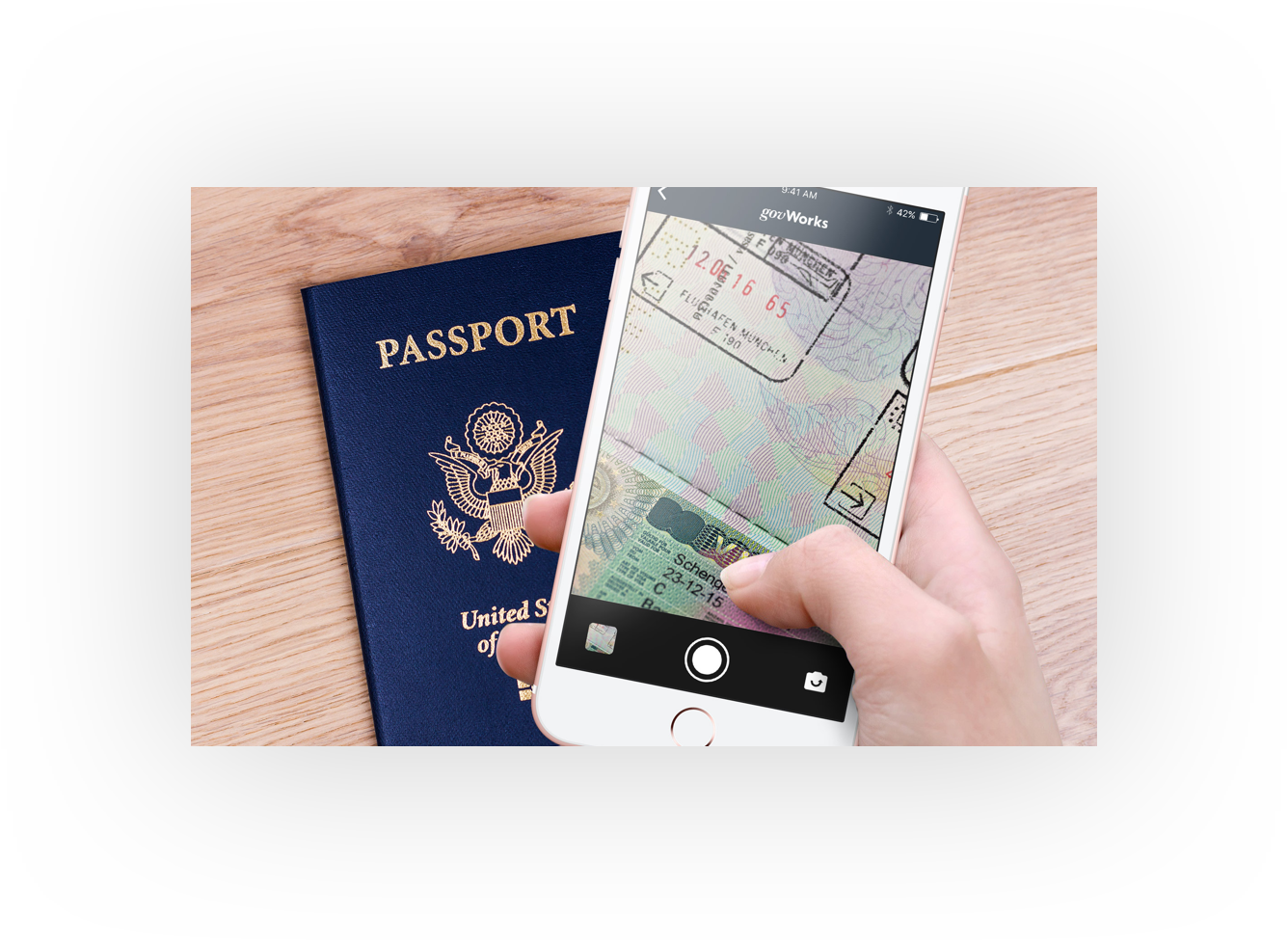 Scanning and Sharing
Along with document scanning of customer applications, couriers can also use the app to take pictures of documents being picked up and upload with the option of pushing the photo direct to the customer ahead of receiving their physical documents.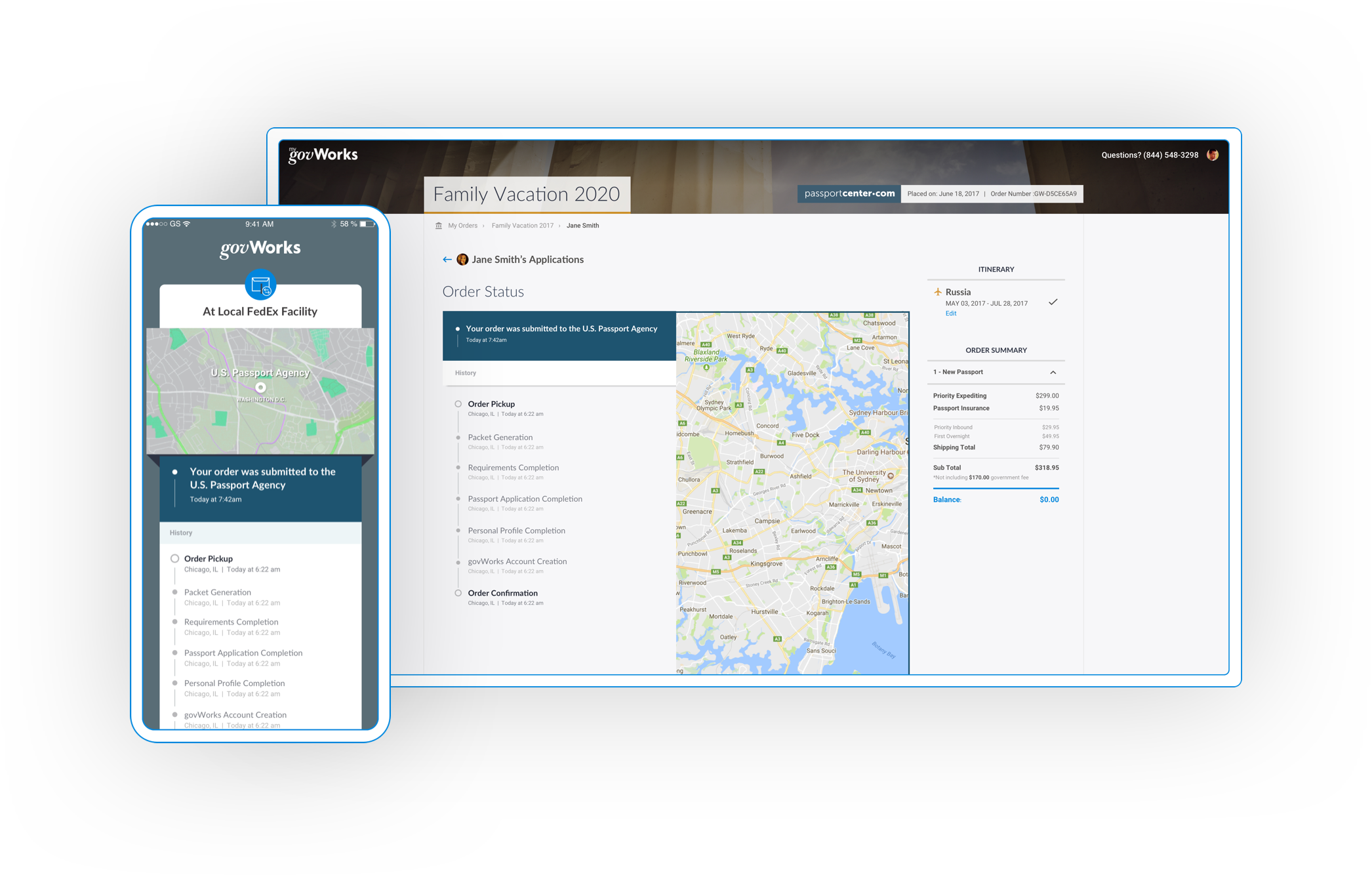 Document Tracking
Sending in personal, sensitive and original documents can be a stressful process. Our platform gives your customers peace of mind over the status of their passport or travel visa application, while giving you the insight you need to manage their expectations.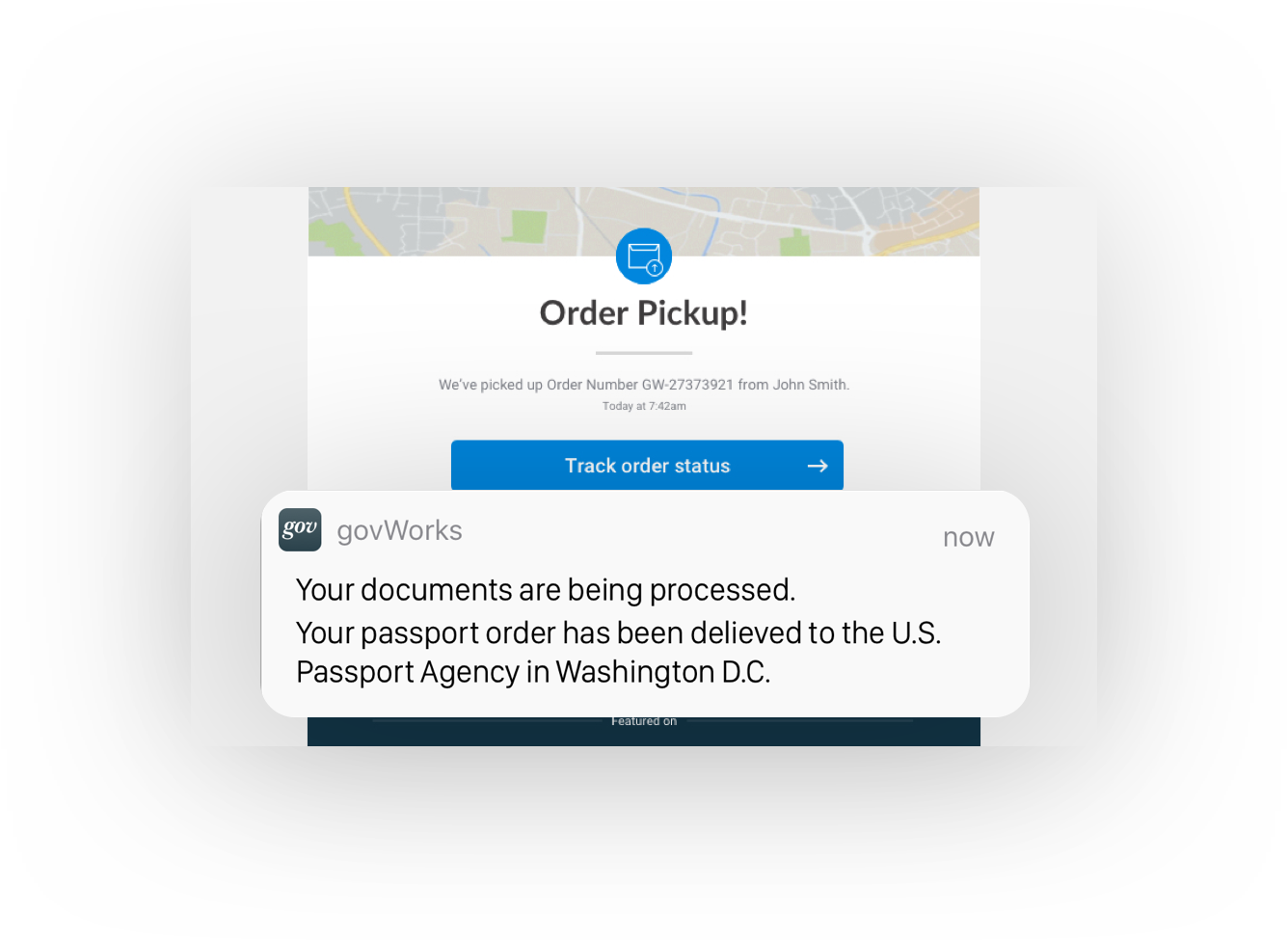 Automated Push and Email Notifications
The govWorks platform can send emails, text messages or push notifications to let your customers know the status of their vital documents.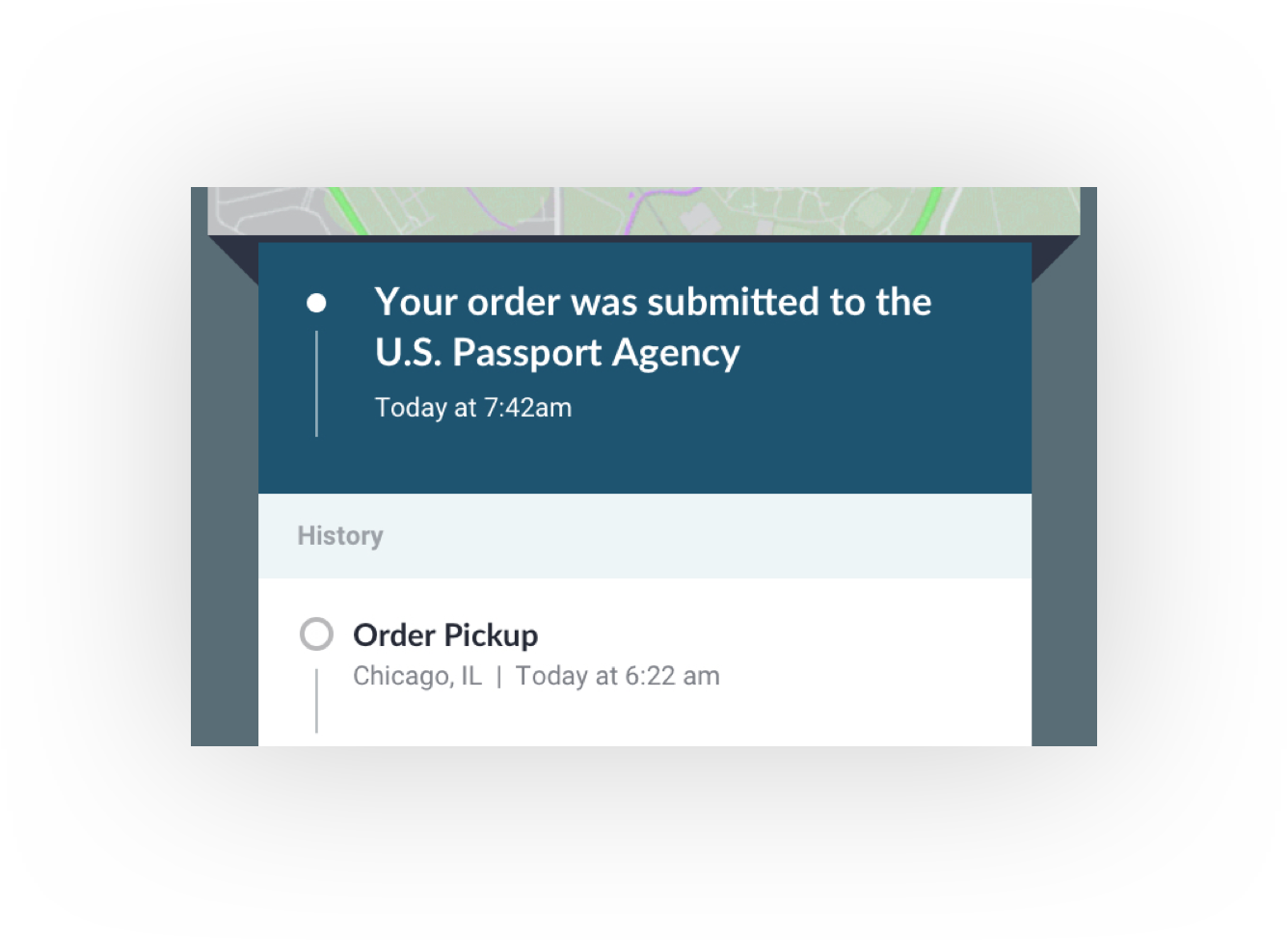 Real-Time Status Updates
When documents get scanned through FedEx or by couriers (using the Courier Direct App) customers are able to see their document status in real-time as it's in transit between the point of origin to the passport agency or appropriate embassy.